Find The Best Tyres In Birmingham For Your Car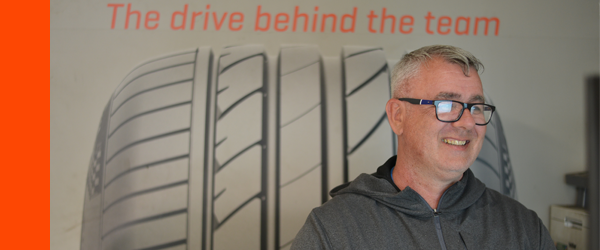 Birmingham Tyre Specialists
Established in 1982, Rednal Tyres is one of the best independent tyre shops near Birmingham. We pride ourselves on offering a full range of tyres at very competitive prices. Our experienced experts can help you find the best tyres for your vehicle or for an instant tyre price, enter your registration in our Tyre Finder.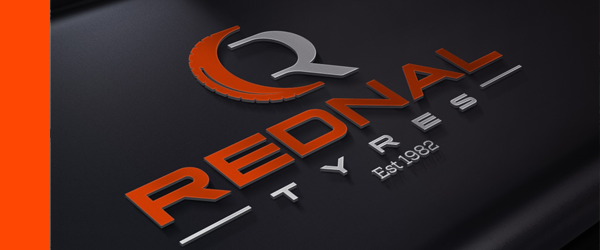 Fast and Friendly
With the average tyre fitted in just 20 minutes, we'll have you back on the road in record time. We understand your time is important and you don't want to spend all day waiting at a garage, which is why we've invested in state-of-the-art equipment that allows our experienced team to fit your new tyres quickly and accurately.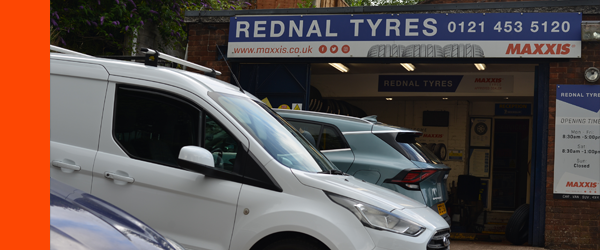 Affordable Tyres In Birmingham
As an independent business, we understand the importance of competitive and affordable prices. That is why we stock a huge range of tyres to ensure we have the perfect fit for every budget. Known for their great performance and reliability, we also offer unbeatable prices on all Maxxis tyres. Trust Rednal Tyres to keep your car safe and your wallet happy.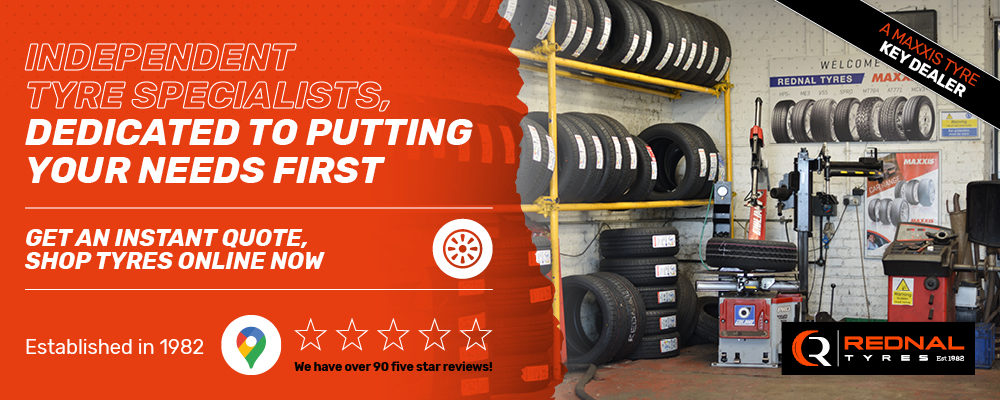 FINDING TYRES NEAR BIRMINGHAM IS QUICK AND EASY
Take the hassle out of replacing your tyres by entering your registration in our online tyre finder. Shop and compare tyres from the comfort of your own home and pick an appointment that suits you. In three quick and easy steps, you can order new tyres online with free fitting at Rednal Tyres.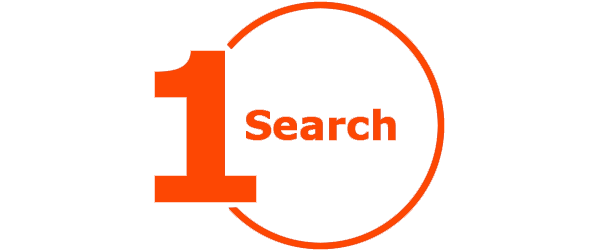 Enter your vehicle registration or tyre size to be matched with suitable tyres.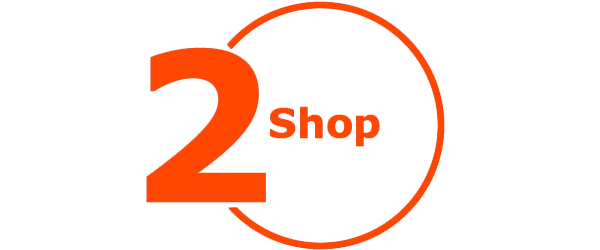 Shop our full range of premium, mid-range and budget tyres.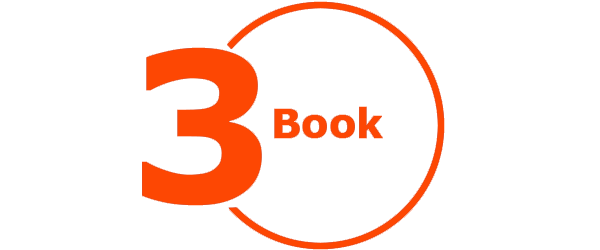 Book your tyre fitting appointment at Rednal Tyres.
Our online tyre shop allows you to filter tyres by price, brand, season and more so you can easily compare and choose the perfect tyre for your car. Every tyre clearly displays the size, speed rating and load index so you have all the information you need. Just enter your registration and we'll show you a list of tyres that fit your car's make and model.
SUPPLYING AND FITTING TYRES IN BIRMINGHAM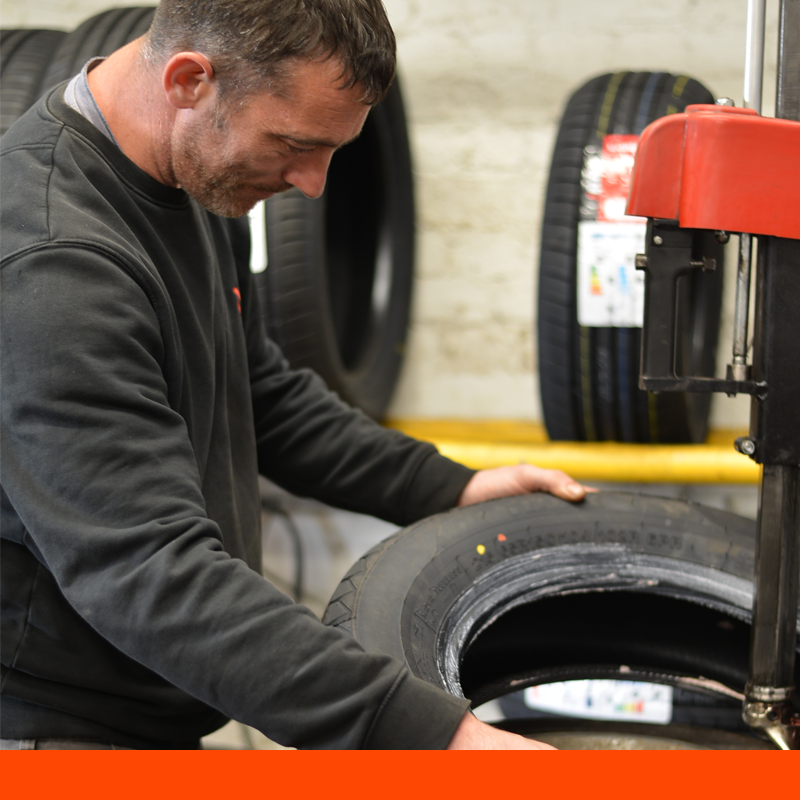 We do the job right, every time
You rely on your car to get you to where you need to go, but it's only as reliable as the tyres fitted so you want to make sure the job is done right the first time. At Rednal Tyres, we take the stress out of replacing tyres by offering a complete tyre service that includes valve replacement, wheel balancing and environmentally friendly tyre disposal.
Your tyre valves help ensure optimal tyre pressure, which is critical to ensure safe handling, efficiency and maximum tyre life. Over time, valves can corrode or become damaged. As part of our tyre fitting service, we replace your valves as standard for a reliable seal and proper inflation.
When your wheels aren't balanced correctly, they can vibrate and wear your tyres unevenly. To ensure a smooth and safe ride, we include wheel balancing with every tyre fitting. Our expert team use specialist equipment to identify any imbalances, adding and removing weights until it is perfect.
We understand disposing of your old tyres can be inconvenient, especially as they're bulky and difficult to transport. At Rednal Tyres, we take care of everything for you. We use an environmentally friendly disposal service so your old tyres are handled responsibly.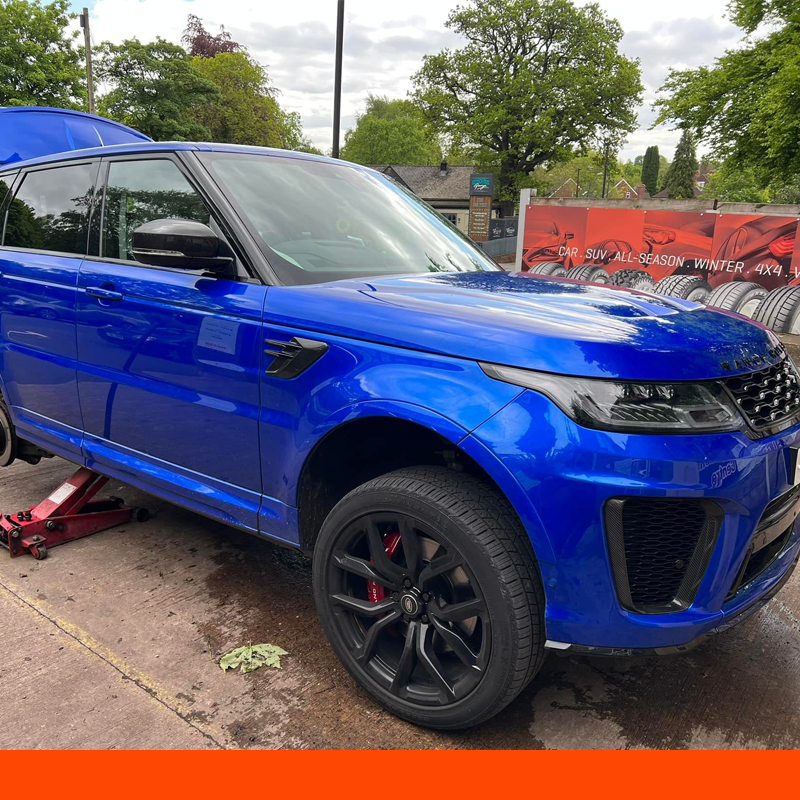 Top-rated tyre shop near Birmingham
Before choosing your tyres, you should consider how and where you often drive. Is the motorway part of your daily commute? Do you drive a van that needs to be able to carry heavy loads? Is your car electric? Answering questions like this will help you determine the type of tyre that best suits your needs.
For example, if you drive a high-performance car, you need high-performance tyres. These will offer responsive steering, stability at high speeds and powerful cornering capabilities. Whereas if you drive a hard-working van, you need a tyre that provides reliable traction in all weathers and can carry heavier loads. If drive an electric car, you need to consider EV tyres as they are designed to handle the instant torque and heavy battery.
We stock a huge range of high-quality brands for you to choose from. This includes leading premium tyres such as Michelin, Pirelli, Continental, Goodyear and Bridgestone. As well as, the popular mid-range brand, Maxxis - the perfect choice for quality and affordability. Maxxis tyres achieve top scores in tyres tests and deliver an excellent performance you can trust. We offer the best prices on Maxxis tyres so you know you've got the best deal.
Shop tyres online or speak to our friendly team for tyres near Birmingham.
MORE THAN JUST CHEAP TYRES IN BIRMINGHAM
Our services don't stop at tyre fitting. We understand your vehicle is an important part of your life, which is why we offer more than just cheap tyres in Birmingham. We provide a wide range of services to ensure your car is running smoothly and safely all year round.
This includes air conditioning regas to ensure you are comfortable during the hot summer months, servicing to keep your car in tip-top condition, tyre pressure checks to help extend the life of your tyres and more!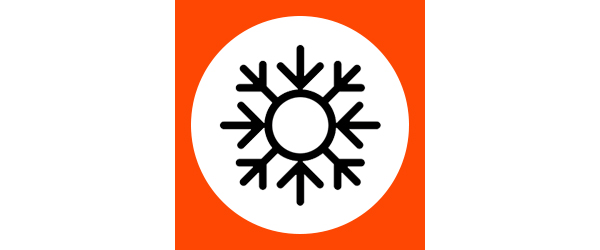 Air Con Regas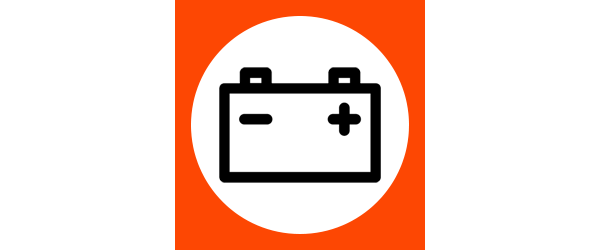 Batteries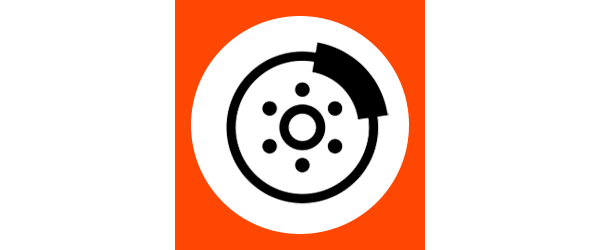 Discs & Brakes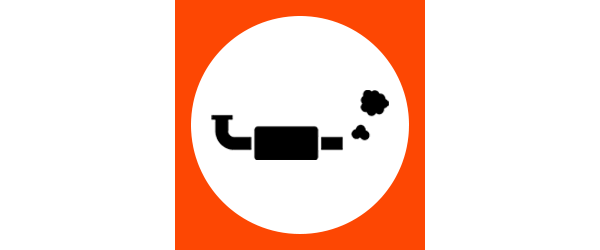 Exhausts
Servicing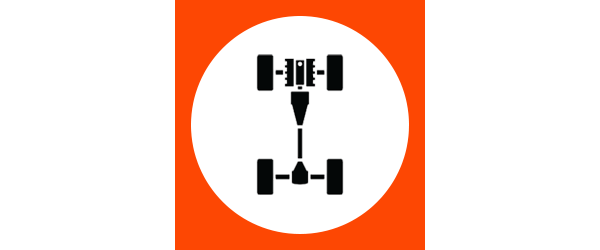 Suspension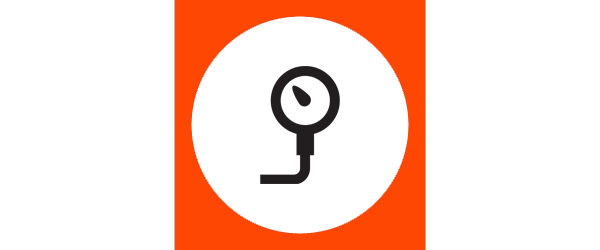 Tyre Pressure Check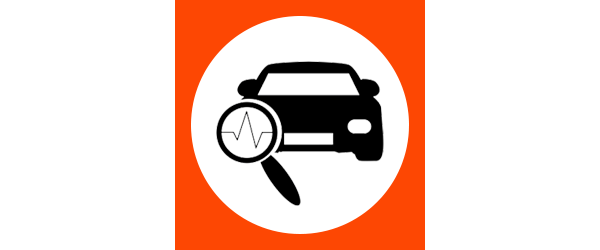 Vehicle Inspection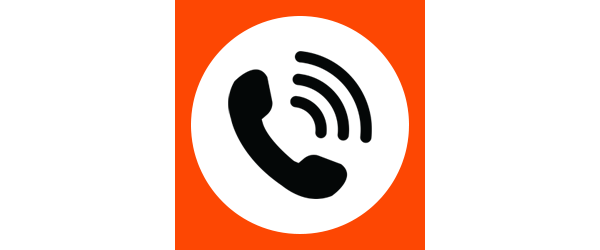 Need something else? Call us.
WHAT DO OUR CUSTOMERS THINK?
There is a reason why we have so many 5-star reviews, lots of recommendations and repeat business. Our expert team are dedicated to putting your needs first and using quality products that last. We always go the extra mile to exceed customer recommendations which make us one of the top-rated tyre shops in the Birmingham area.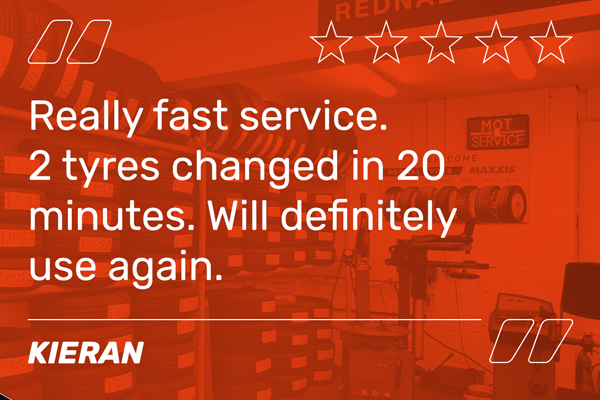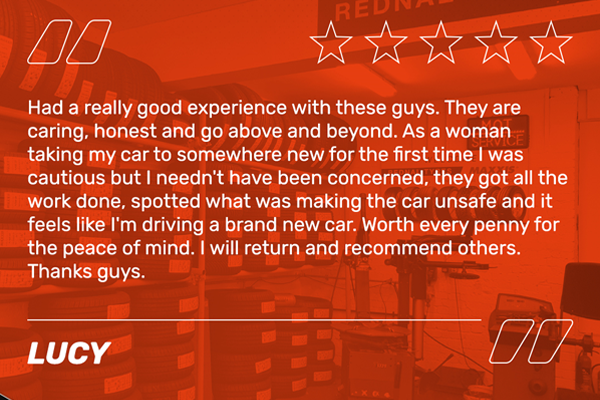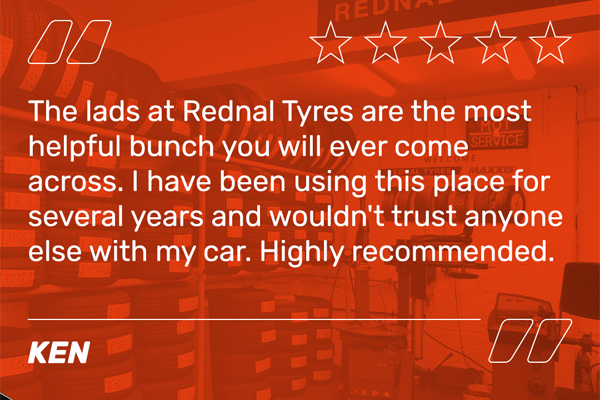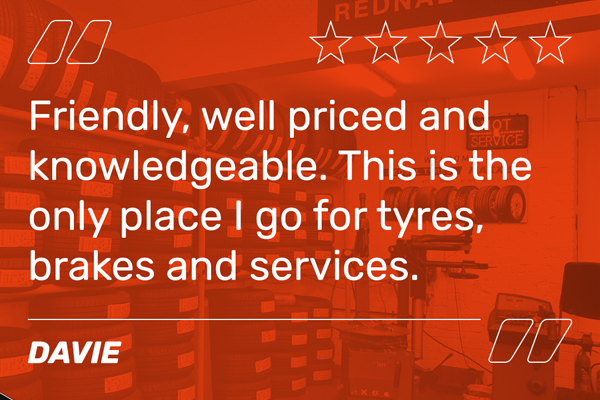 In addition to outstanding service, we also take pride in our competitive prices so our customers always know they're getting great value. Our transparent and honest pricing lets customers know exactly what they are paying for. Rednal Tyres is dedicated to being your trusted and reliable tyre shop in Birmingham.
Frequently Asked Questions
How do I check my tyre size?
To check your tyre size, simply look at the series of numbers and letters printed on the side of your tyres. It is important that you order the correct size tyres to ensure you don't cause any damage to your vehicle and stay safe. For more information about the writing on your tyres, check out our Tyre Blog.
How long does it take to fit tyres?
Rednal Tyres is open six days a week and offer next-day appointments so you can get your tyres changed quickly and easily. We can fit your new tyres in as little as 20 minutes.
How do I choose the best tyres for my car?
Our passion for tyres and great customer service shines through in everything we do. Thanks to our online tyre finder, you can find the best tyre for your car from the comfort of your own home. Enter your registration, shop our reputable range of tyres and effortlessly book fitting in just a few clicks. Enjoy hassle-free tyre shopping with Rednal Tyres online shop!
How can I make my tyres last longer?
You can enhance the life of your tyres by driving mindfully, for example gentle braking and acceleration. Ensuring correct wheel alignment and tyre pressure will also promote even tyre wear to maximise tyre tread.
How long will my tyres last?
A well-looked-after tyre can typically last up to 40,000 miles, however this can vary based on driving style and the type of car. In addition to this, premium tyres are often manufactured with higher-quality materials and undergo extensive development to enhance durability.
How much is a new tyre?
Factors such as vehicle, tyre size, brand and type influence the cost of tyres. Find the perfect tyre for your vehicle and get an instant price by entering your registration in our tyre finder. What are you waiting for? Get a quick and accurate quote now!